| | |
| --- | --- |
| Field Day Planning Meeting | |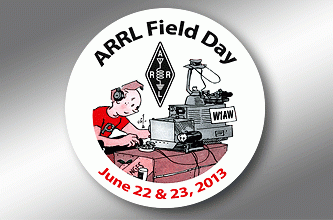 There will be a short meeting for anyone interested in the TCRC Field Day on May 28, 2013 at 7:30PM at the regular Tuesday night coffee location. That is: Caribou Coffee at 14638 Cedar Ave. in Apple Valley. 73, Tanna, KCØURO, Field Day Chair

If you have any interest in Field Day at all please suscribe to the field day reflector (tcrc-fd)to keep up to date on all the activities.
This may be done by going to http://mailman.tcrc.org/mailman/listinfo/tcrc-fd and following the subscribe instructions.


Posted by w0kf on: Sunday 12 May @ 23:35:59


| | |
| --- | --- |
| 100Hz tone now required on 147.21 | |

The long awaited 100 Hz CTCSS tone (PL for you Motorola fans) is now on the 147.21 repeater. This means you must transmit a 100Hz subaudible tone in order to open up the repeater.

Kevin is also experimenting with a PL "wakeup" mode which would require a 100Hz tone every 5 minutes. This will allow a conversation with someone without a tone as long as the other person has a tone.

Kevin is also experimenting with a dtmf wakeup mode where transmission of a * (lower left corner of your keypad) would be required every 5 minutes.


Posted by w0kf on: Sunday 14 September @ 18:51:54
Read More... |

| | |
| --- | --- |
| Four Repeaters on Four Bands! | |

Which organization is the only one to have FOUR REPEATERS ON FOUR BANDS? The Twin Cities Repeater Club, of course!!

We have repeaters on 6 meters (53.37MHz, 100Hz tone), 2 meters (147.21MHz, 100Hz tone), 1.25cm (224.54MHz, 100Hz tone), and 70cm (444.3MHz, 114.8Hz tone). Give them all a try.

No, you don't have to be a member of the TCRC to use our machines. However, at $25.00 per year why not join us?


Posted by w0kf on: Monday 11 October @ 23:05:58
Read More... |



The TCRC is an ARRL
affiliated club.